Top 14 Best Apps for iPad
Let's Start
☁Dropbox
✒Evernote
📅Fantastical 2
📖iTunes U
✏Paper By FiftyThree
💸Pocket
🔐1password
🎮Infinity Blade 3
🎮Angry Birds
📔iBooks
📰Flipboard
📹iMovie
📈Numbers
📄TED
Poll
The App store is full of application for your iPad and every time you visit you may feel a bit overwhelmed. At times, you may feel that every app looks appealing and perhaps you may want to download it. At other times, you may not see any intriguing app and it might bore you to scroll through thousands of apps not to find anything. The struggle is understood. When it comes to technology, a lot of times decisions need a little bit of direction. This is where this discussion comes in.
When it comes to applications from the app store, users prefer knowing what they want before going into scrolling through the myriad of options listed on the online store. For this reason, this guide is aimed to help you know a bit about the best iPad apps that are making waves amongst the iPad and Mac communities. Due to their versatility, ease of use, spectacular design, and unique functions, they landed on this list and will perhaps soon be a part of your iPad's home screen.
As you consider which apps to download, it is important to consider the functionality and usefulness of each app for our daily use. Many of these apps appeal to many people due to the fact that they can be used by anyone. The gaming, productivity, e-Book, informational apps and more cut across disciplines and can be used by everyone and everyone. Now that you know more about the applications that are used and prefered by other users out there, you have an idea of the number of options you have when it comes to choosing what apps to download on your iPad.
☁Dropbox
Dropbox for the iPad is a very useful cloud storage app. It is well equipped with 2GB of space to save on the cloud and has well developed file synchronization tools to give you the most with the app. One of the most useful things about dropbox is that it can be used to save files and have access to them from virtually anywhere and with whatever device, all you need is an internet connection. This app is great in eliminating the redundancy of sending emails to self as a way of saving files. For business or personal use, this app is a versatile one for your file saving and sharing uses. The app is generally very dependable and easy to install with minimal downtime in getting it up and running.
✒Evernote
When it comes to notetaking, this application is one of those household names to make your iPad an indispensable writing tool to keep track of your daily activities. It is a flexible app that can be used for practically anything recording. From marking up PDFs while reading, keeping a daily diary, recording minutes for meetings, and more. It is essentially a one stop shop for all your note taking needs. The platform is easy to use and has a unique feature of Work Chat which allows you to share your messages and notes with groups and those who need to work with you. The appealing nature of the clean and crisp design of the app also make it an easy to use and manage application for your iPad.
📅Fantastical 2
This is another app recommended for the iPad due to its usability in calendar keeping and development. The Mac OS app has undergone a number of feature revamps to make it more usable and reliable. The final result is an application that runs smoothly and works for you and your calendar planning needs.
Featured with Fantastical 2 is a yearly calendar that can be edited and personalized with your personal to do list. You can personalize and color code your calendar according to your preference. Considering the busy life that we constantly have to live under, having an application that helps you organize your time and events is useful. For the iPad, this application is great for keeping reminders of upcoming events and responsibilities and keeps you on top of your calendar.
📖iTunes U
This app is perhaps one that is not known to many, but it has winning features when it comes to pimping your iPad. This application is specially designed for the scholar who wants to expand their horizons. With this app, you can access the world's largest digital catalog for free education with a wealth of content. This platform is the ultimate source of an array of interesting information right at the touch of your screen. For students, the easy to use application enhances the learning style with a number of useful content from a number of disciplines. It allows them to get further information on unclear material or just get additional information from anywhere and at anytime.
✏Paper By FiftyThree
If you are a creative bee, this is just the application for you. Paper by FiftyThree is an application that allows you to think out loud on your iPad. The app is a digital notebook that enables you to perform a number of functions you generally would with a pen and pencil. With the application, you can sketch, color, outline, draw, and write as you would with a physical notebook. But there is more to this app than that. There are features that allow you to create diagrams, charts, and let your ideas flow on paper. This app is especially ideal for those who think on their toes and are always on the go. The app on the portable device allows you to stay on top of jotting down all your ideas. Plus, all your thoughts and ideas are backed up and saved on the cloud so there is no need to go looking for your lost sketch.
💸Pocket
Pocket is a useful application for your iPad that enables the user to save their reading projects and continue reading them later. The application is especially useful for those who have far too much to read and such little time. It is also useful for those instances of stumbling upon something interesting at the wrong time when reading may not be appropriate. The read-it-later approach to the application automatically archives articles and adds them on a reading list for the user. The layout of the application is simple and easy to navigate, giving you optimal functionality while still looking good on your iPad. For the reader and the peruser, this is a must have app for your iPad.
🔐1password
Internet security is extremely important nowadays where cyber threats are imminent. We want to keep our privacy online and our passwords are the most sensitive of information that we would like to protect. For this reason, password managing apps have become ever so popular. However, with so many of them, we need one that will do the job well, and 1password is the application for this. The application works to secure your credentials and passwords by generating random and complex passwords for all your logins and manages them for you for convenience. This approach ensures safety much more than the old way of using the same password for all the logins. With a device such as an iPad, this application is an essential one in terms of internet safety.
🎮Infinity Blade 3
Here is a great game application for the iPad game fans. The game is the third and final installment of the Infinity Blade trilogy. In the game, you go on a treacherous mission to destroy the Worker of Secrets along with his evil army of Titans. With crisp and sleek interface designs, the game is well designed with good graphics that offer the utmost exciting experience in gaming on your iPad. Navigate through different levels of play as you seek to collect collectibles and beat the levels. If you like a kick of action on your break time, this is a game to have on the screen of your iPad.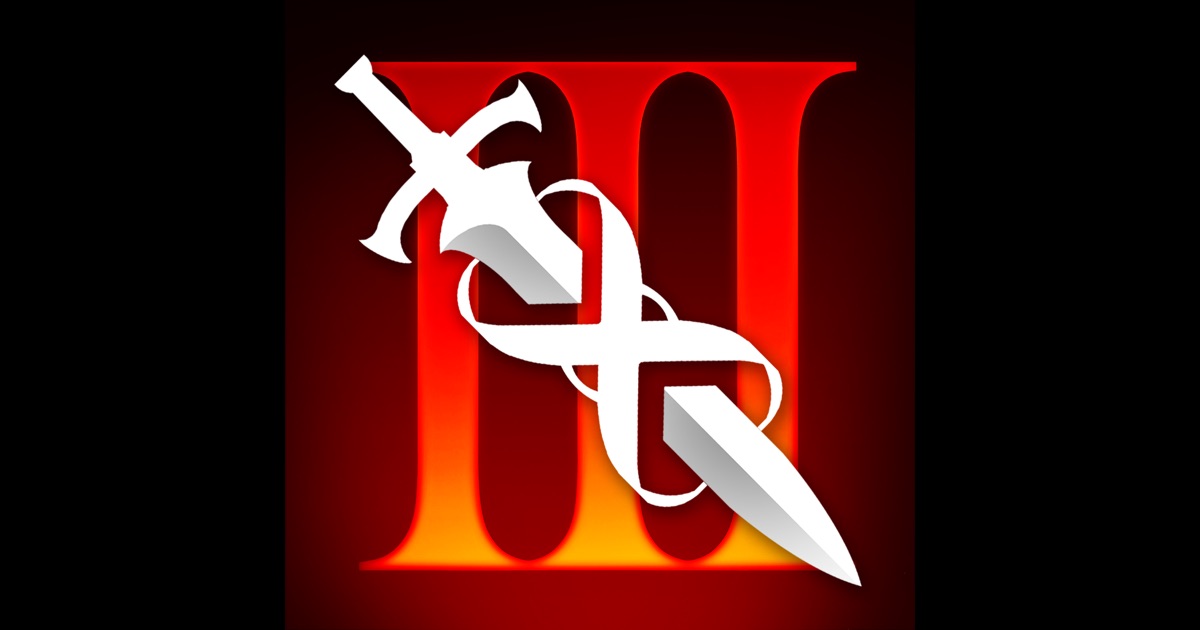 🎮Angry Birds
Try new Angry Birds 2
The classic game of birds with anger issues, hunger for destruction, and angry faces is a must have on your iPad. It is highly addictive and many people play it. Aim and shoot to topple towers and earn points while you are at it. Bring in a little competition as you go head to head against friends and family. What makes this game unique is that it can be played with anyone and everyone of any age. The enjoyable fun on the screen of the iPad is a great way to pass time and have some fun on the go.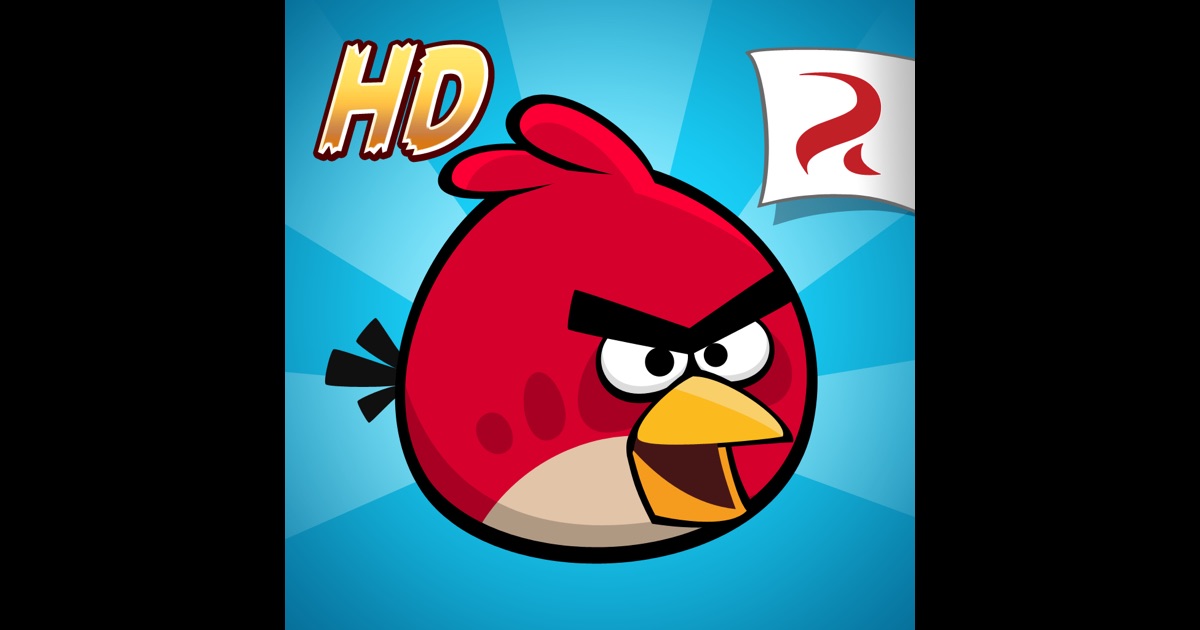 📔iBooks
iBooks is Mac's e-book reader software that is also a storefront platform for purchasing and downloading books on your iOS device including your iPad. With the application, you get to access a wide range of titles at the convenience of your fingertips. The application offers syncing capabilities of your library across different devices. Additionally, the application allows you to read your books on your iPad with ease. Scroll through pages with a swipe of a finger, keep track with the inbuilt accelerometer, and experience reading on your iPad. You can adjust viewing preferences to your liking including landscape or portrait orientations and change fonts to your prefered readability.
📰Flipboard
Flipboard is a great multi platform newsreader. The great and unique thing about this app is its versatility. It aggregates videos, articles, social media, and podcasts together into an easy to use print style magazine for your iPad. With an easy to navigate interface, the app displays articles in a clean and minimalist fashion with just enough images to keep your eye interested. For your device, the minimal approach is able to give you a list of easy to read news and get the gist of what you need to know in a swift and timely fashion. With it you can follow trending topics and be on top of new happenings.
📹iMovie
Challenge your production skills with iMovie, and interactive application that allows you to create movies and videos from your clips. For the iPad, the application runs smoothly and the interface is easy to use. iMovie is especially great for beginners and intermediate users because of its simplicity and easy to understand usage. With the features available, creating a movie is as easy as a click of a couple of buttons and adding effects to your video, you can make a video in a matter of seconds. On your iPad, you can use this app to make good use of all those videos on your photo stream and create a story with them.
📈Numbers
Numbers is a spreadsheet creating application that enables the user to create spreadsheets, tables, and charts easily on their Mac devices. For the working individual, this app can serve a lot of useful functions including difficult number crunching and churning out of tables and data displays. It is relatively easy to use and makes your spreadsheet look at its best with interactive graphics. A great thing about this application is that it is available right on your iPad, and you can use it to easily create or edit spreadsheets, do data crunching calculations, and create reports on the go.
📄TED
The application is developed and brought about by the well esteemed non-profit organization, TED. The organization is well known for its founding motto of "Ideas Worth Spreading" video series on the web and has brought the informative nature of the website on to mobile devices. With the TED app, users can browse through a collections and archives of videos and podcasts published speeches by the organization. Topics covered by the most renowned speakers in the world cover a range of topics, including science, social justice, design, entertainment, and more. With the application, users can access these speeches easily on their devices and enjoy the wealth of inspiration and knowledge shared by the TED company.
Loading ...
Share the post "Top 14 Best Apps for iPad"